Directions to the Wolaver's
71 Dodge Rd, Greenfield, NH 03047
566-0685
Turn-by-turn description from Wilton below map.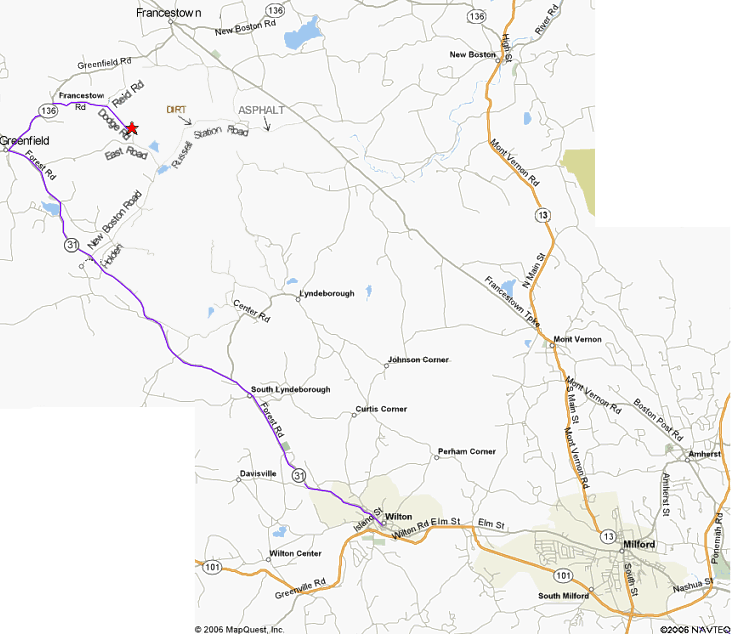 Rt 101 to Wilton.
Rt 31 north to Greenfield.
Turn right on Rt. 136.
Turn right on Francestown Rd (dirt road at third set of black-and-yellow chevrons. The sign is bent and difficult to read).
At a fork with a tree in the middle, turn right on Dodge Rd (sign says "DEAD END").
Driveway is on the right at bottom of the hill – 71 (log ranch).

Note: You can't get to us from East Rd or New Boston Rd; the bridge is out.